Why Do I Need a Lawyer for a Car Accident?
The days after a car accident are often stressful, especially if you suffered severe or catastrophic injuries or lost a loved one. You might be thinking about how long it will take to recover, how you will pay your bills or put food on the table. If you lost a loved one in a car accident, you have many of those same thoughts, but the primary thought is how you will survive without your loved one, whether he or she is a spouse, a child, or a close relative.
Hiring an attorney to represent you may be low on your list of considerations after a car accident but that should be one of the first thoughts in your mind. An attorney will fight for you so that the at fault party and their army of insurance adjusters do not violate your rights and that you recover the compensation you deserve – compensation that can help pay bills and reduce financial stress.  An attorney can also help you to get the medical treatment you need after a car accident with no up front cost to you or your family.
A car accident lawyer in Mesa, AZ, takes several steps to protect your rights and ensure that you get the care you need to recover from your injuries. You or a loved one should contact a car accident attorney as soon after the accident as possible.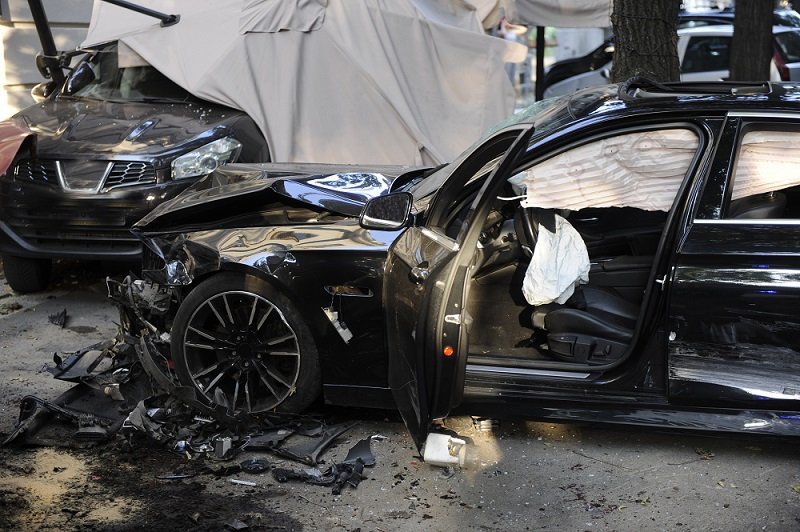 Finances: Paying a Mesa, AZ, Car Accident Attorney
For those who think of retaining an attorney, the very next thought is, "How can I afford to pay the attorney?" The answer is that you don't need to worry! Your initial case evaluation with a licensed personal injury attorney at Koglmeier Law Group is always free. We work on a contingency basis, so you do not pay our fees unless we win your case.
Hiring a Car Accident Lawyer in Mesa
Even for minor accidents, you should retain a car accident attorney in Mesa, AZ. You will most likely be going up against the at fault party's insurance company, and they will have high-priced attorneys that will do anything to keep from paying your claim.
Insurance companies are for-profit businesses, which means they are in business to make money. Every claim they pay reduces their profits. If they cannot get away with denying your claim, they will offer the least amount possible to "make you go away." In many cases, the pittance they offer you does not even cover medical expenses.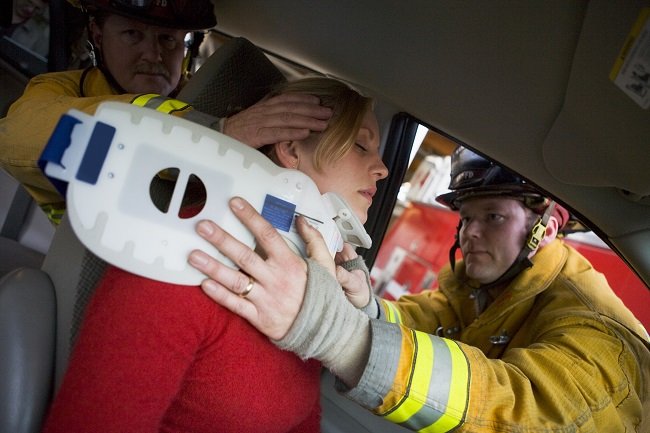 Why Car Accident Victims Recover More Money When Retaining a Mesa Personal Injury Lawyer
Insurance companies know that lawyers will fight tooth and nail for their clients. Their initial offer, while often not enough, is higher than what they would offer if you were to attempt to settle the case on your own.
The insurance companies know that you are more likely to move to litigation if they do not offer a fair and reasonable amount for your damages. This is especially true when dealing with an aggressive personal injury firm like Koglmeier Law Group who handles all of their litigation in house and does not just farm out your case to another firm when the going gets tough. Even so, insurance companies will try to offer the least amount they think they can get away with. When you retain an attorney, the attorney investigates a car accident case before making that first demand and makes sure that all of your damages are included in that demand.
The attorney and his investigative team review evidence from the accident scene to determine negligence and review your medical records. Your legal team then uses their experience and knowledge in the field of personal injury law to determine a fair and reasonable amount. At times, the attorney will review your case with doctors and also professionals who specialize in the field of personal injury law to ensure that your case is properly valued.
Determining a reasonable amount of compensation is often difficult, especially if you suffer catastrophic injuries that will affect you for a lifetime. For example, if you suffer a traumatic brain injury, you could require specialized medical care for the rest of your life, including cognitive, physical, occupational and psychological therapies. You might also require advanced care, whether in-home or in a rehab center. If you allow the insurance company to bully you into accepting a lowball settlement before your medical treatment is even completed, you may be on the hook for this lifetime of future medical treatment.
Your Mesa, AZ, car accident lawyer will ensure that you recover the compensation you need to provide not only the care you need but additional damages, including but not limited to:
Loss of quality of life.
Loss of companionship and / or consortium.
Pain and suffering, including emotional distress.
Medical expenses.
Lost wages and loss of future earning income.
If you have suffered injuries or lost a loved one in a car accident, contact a Mesa, Arizona car accident lawyer at Koglmeier Law Group PLC today for a free case evaluation.
Car Accident Legal Consultant in Gilbert Get A Free Case Evaluation
We are here to help you with law questions