Understanding Liability and Damages After a Rear End Car Accident in Arizona: Car Accident Lawyer in Mesa, AZ Explains
Motor vehicle accidents are one of the leading causes of personal injuries in the United States.  In Arizona, statistics reveal that there are almost 100,000 motor vehicle crashes each year in the Grand Canyon State, with almost one-third (1/3) of all crashes resulting in personal injuries or wrongful death.  According to the same statistics, rear end collisions are one of the most common types of car accidents, occurring in almost 40% of all multiple-vehicle collisions.  However, our experienced car accident lawyers in Mesa, AZ know that rear end car accidents are almost always preventable. This means that individuals who suffer personal injuries in a rear end car accident have been unnecessarily injured and may be entitled to compensation under the law.
Here at Koglmeier Law Group PLC, our bodily injury law firm can help victims and their families recover compensation for personal injuries, lost wages, medical bills, and other damages as a result of a motor vehicle accident in Arizona.  We have a proven track record of success handling nearly all types of car accidents, especially rear end car accidents.  Learn more about how our law firm can help you during a FREE consultation with our staff.
Liability in a Rear End Car Accident
There are multiple ways to prove liability in a rear end car accident. The most common methods of proving liability in a motor vehicle collision are through the "common law" and through the legal theory of negligence per se.
The "common law", or law created through judicial decisions, provides that all motorists must exercise reasonable care in the use or operation of a motor vehicle.  This includes giving enough space between their vehicle and a lead vehicle.  Drivers who are following too closely, for example, and cause a rear end collision may be liable for personal injuries in a crash for not exercising reasonable care, which is a form of negligence.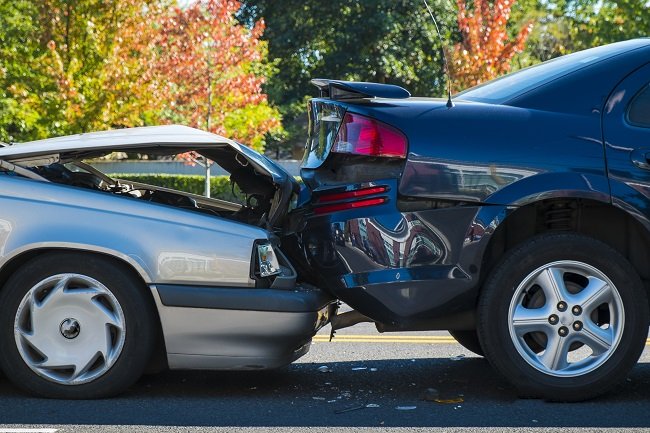 The legal theory of negligence per se utilizes a statutory violation, based on law created by the legislature, to automatically prove liability where the statute is meant to protect the victim from the harm that occurred.  In our state, Arizona Revised Statutes section 28-730 (A) provides that "[t]he driver of a motor vehicle shall not follow another vehicle more closely than is reasonable and prudent and shall have due regard for the speed of the vehicles on, the traffic on and the condition of the highway." Similarly, Arizona Revised Statutes section 28-701 (A) provides that "A person shall not drive a vehicle on a highway at a speed greater than is reasonable and prudent under the circumstances, conditions and actual and potential hazards then existing. A person shall control the speed of a vehicle as necessary to avoid colliding with any object, person, vehicle or other conveyance on, entering or adjacent to the highway in compliance with legal requirements and the duty of all persons to exercise reasonable care for the protection of others.  Therefore, a driver who drives too close to another vehicle or is driving at a speed which is too fast for then existing conditions and causes a collision resulting in personal injuries may have violated these sections and be liable to the victim for his or her damages.
Common Injuries in Rear End Car Accidents in Arizona
Victims who are involved in a rear end car accident may suffer a variety of serious personal injuries, including those that are debilitating, require surgery, and may be permanent.  Some of the most common personal injuries after a rear end car accident include the following:
Traumatic brain injuries;
Spinal cord injuries;
Broken bones or fractured bones;
Whiplash injuries;
Shoulder injuries, including SLAP tears, torn rotator cuffs, and other damage;
Knee injuries, including meniscus or ligament tears (LCL, PCL, MCL, ACL);
Amputations or loss of a limb;
Nerve injuries, including brachial plexus injuries;
Lacerations, cuts, or significant disfigurement;
Organ injuries and damage;
Soft tissue injuries;
Neck injuries or back injuries, including disc herniations, annular tears, or nerve impingement; and
Wrongful death.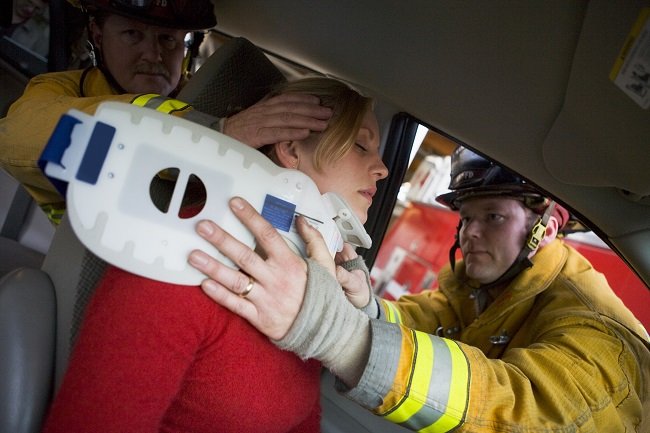 If you or a loved one were seriously injured in any type of motor vehicle accident, such as a rear end car accident, contact us to learn how our compassionate and experienced car accident lawyers in Mesa, AZ can help you recover compensation for lost wages, medical bills, and for your pain and suffering.  We offer FREE consultations and only earn a fee after we recover financial compensation for you through a settlement, verdict, or other award.  Learn more by calling or sending us a secured message through our "contact us" box available here.
Car Accident Legal Consultant in Gilbert Get A Free Case Evaluation
We are here to help you with law questions