Hiring a Slip and Fall Attorney in Mesa, AZ
While a slip and fall accident can be your fault, more often than not, your slip or trip and fall is due to another's negligence. Whenever you slip and fall, especially in a retail establishment, on sidewalks, and on roadways, you should contact a slip and fall injury lawyer. The attorney will determine whether another person's negligence caused the accident and explain your right to recover damages for your injuries and losses. Among other things, these damages can include medical expenses, lost wages, and loss of quality of life.
Why You Should Retain a Slip and Fall Accident Attorney in Mesa, AZ
While there are many reasons to hire an accident injury lawyer in Mesa, AZ, the main reason is that an attorney protects your rights after a slip and fall accident and fights for you to recover the compensation you deserve.
Insurance companies know that laypeople often do not know the laws or what their case is worth, so they offer as little as possible or deny the claim. Licensed injury attorneys know what to look for when evaluating your slip and fall case and know when an insurance company is being unreasonable or "lowballing" you with their settlement offer.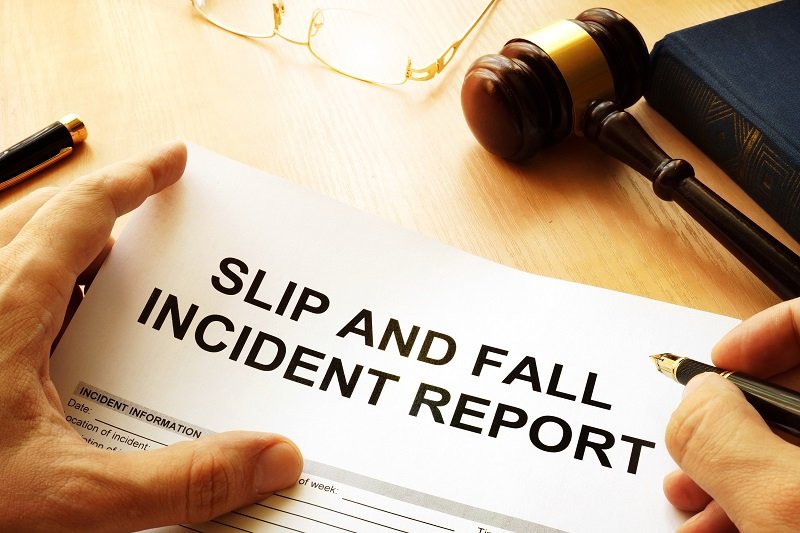 What to Look for in a Slip and Fall Accident Injury Lawyer in Mesa, AZ
While no one expects to slip and fall, it does happen and you will need a slip and fall lawyer, especially if you sustain severe injuries. The time to locate a slip and fall attorney is not when you are trying to recover in the hospital – it's before something happens. That way, if something does happen, you already know who to contact to fight for you. Sometimes there are very short periods of time to file an initial claim with an entity, such as a governmental entity, and any delay in retaining an attorney can interfere with your ability to recover damages for your injuries.
You do not have to meet the attorney before an accident – simply do some online research to narrow the field down to two or three attorneys. After the accident, you can interview the Mesa lawyers on your short list. Questions you should research or ask a slip and fall lawyer before retaining him or her include:
How many cases similar to mine have you settled? How many litigated?
What are some of the monetary awards you recovered for slip and fall accidents like mine?
What methods of communication do you use (cell, email, phone, in-office visits)?
How often do you update clients, and do you give updates even when nothing is happening?
How many active cases do you have per attorney right now (do you have time to give my case the attention it needs)?
How long have you been practicing law?
What are some of the difficulties you see with my case?
Do you have references (these are sometimes posted as testimonials on an attorney's website)?
If I lose my case, do I owe you any costs such as filing fees, costs for retrieving medical records, and investigation costs?
If my case goes to trial, who will be the litigator (sometimes, the attorney conducting the case evaluation is not the attorney who litigates your case)?
If you research attorneys before a slip and fall accident, be sure to keep notes where you or a loved one can find them in the event that your injuries do not allow you to communicate.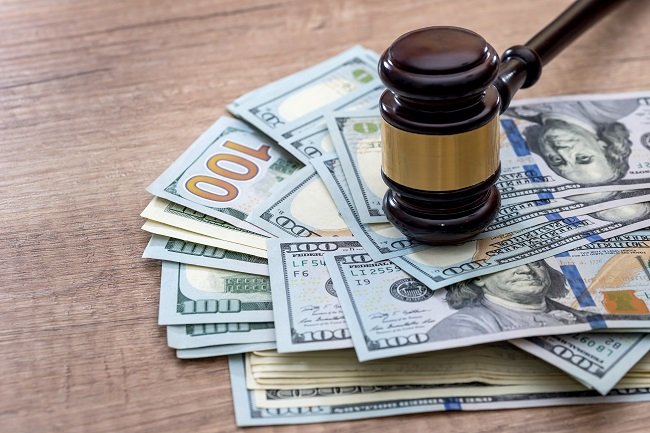 What is My Case Worth?
This is one of the questions you should be asking. However, you do not want an attorney that gives you a set number or even a range of numbers. No attorney, regardless of how good they are, can answer that question until he or she researches your case. The answer should include several factors, including it depends on:
The extent of your injuries.
The length and type of medical treatment you receive.
Whether the defendant was negligent, grossly negligent, or intentional in his or her actions.
Whether more than one defendant is involved in the case.
Whether the insurance company comes to a fair and reasonable settlement agreement or you have to litigate.
Car Accident Legal Consultant in Gilbert Get A Free Case Evaluation
We are here to help you with law questions